Welcome to my homepage!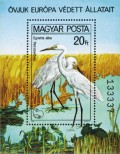 Dear Visitor! I would like if you will have a really enjoyable visit in my world of stamps.

If you have a question, please keep in touch by contact. I am ready to resolve all your problem or question that you have.

You can browse through hungarian and foreign collections too.
You can find old and modern motif issues as well.
István Szebényi
Istvánné Szebényi
Balatonalmádi
Baross Gábor út 7
8220
Hungary
Tel: +36-20-490-8272
I wish you a good time on my homepage. Have fun!